The onset of the COVID -19 pandemic allowed destinations to regroup and refocus messaging.  The Farmington Convention and Visitors Bureau brand, Jolt Your Journey, had been in market for nearly five years and 2020 offered an opportunity to further refine and develop the next phase of it.
Over the course of 2020 the Sunny team, working in close collaboration with the Farmington CVB built a number of new assets, these included a brand refresh, new radio and TV spots, new print ads and a new website.
We leveraged existing photography and videography to show the wide range of outdoor experiences and COVID safe locations.
We developed compelling and pithy taglines to draw our audience in and get them excited about the prospect of a visit to Farmington.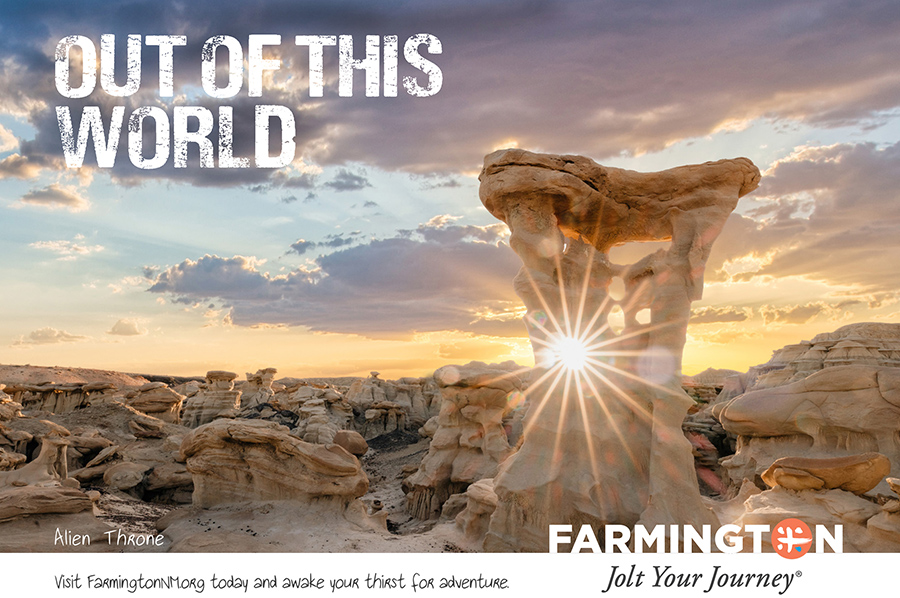 "Don't forget to take your vitamin wheeee" with an image of an individual jumping in the lake.
"The best views are from the edge of your seat" with an image of a fleet of jeeps overlooking a cliff
The campaign received five awards from the American Advertising Federation—New Mexico including, Best of Show for the website.
Farmington continues to see increases in website traffic, including page views and time on site and visitation increased post pandemic.